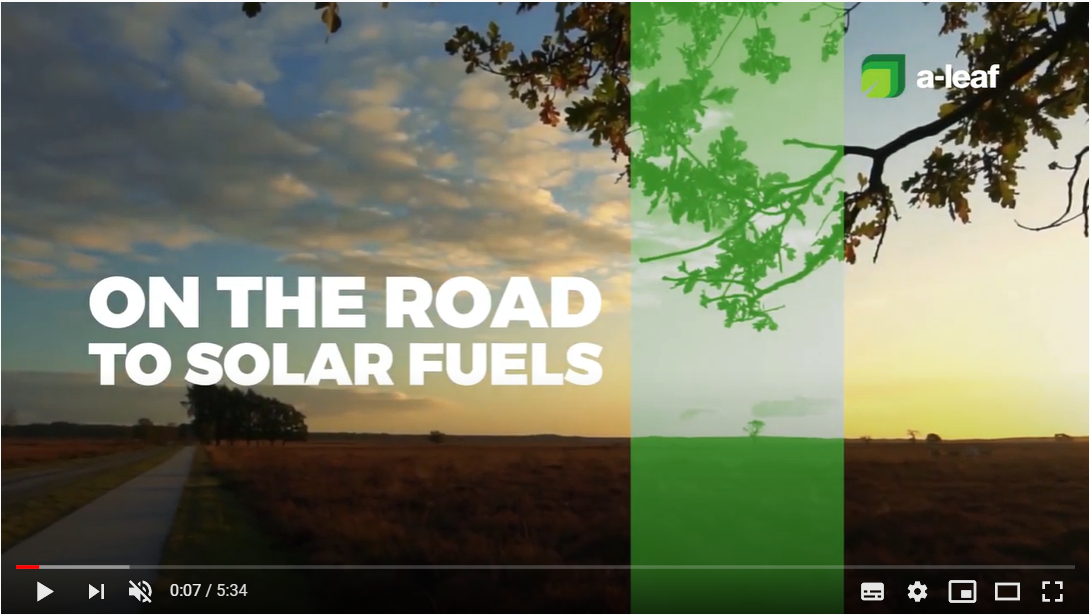 The Future Technology Week is an initiative of the European Innovation Council Pathfinder that features creative contributions from across Europe and beyond with a focus on Future and Emerging Technologies (FET). On September 22nd and 23rd, Future Tech Week was part of the flagship European Research and Innovation Days event.
A-LEAF participated in the Future Tech Week with our new video 'On the Road to Solar Fuels'. The video explains the impact of artificial photosynthesis and shows the device our consortium has been working on to transform CO2 and water into solar fuels using sunlight as the source of energy.
This video was selected as one of the best 10 videos in the Spotlight Video Contest and it was included in one of the Future Tech Week sessions at R&I Days. It was listed in the European Innovation Council programme as part of the 'Voices from the Future: EIC Pathfinder projects, stories, people, visions'.
If you missed the session, you can watch the video here.
We would like to thank the Future Technology Week organisers for giving extra exposure to our project and all the members of the A-LEAF consortium for making it possible.