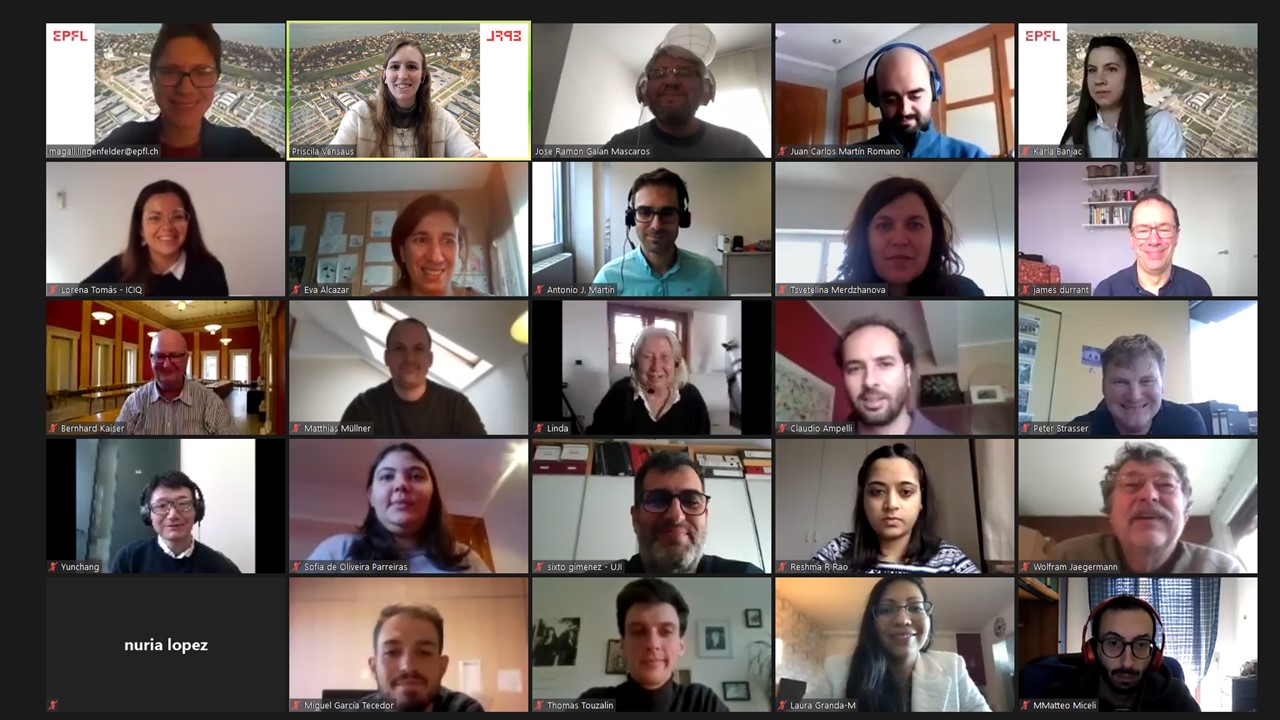 2020 has been a very challenging year for everyone, including European projects.
The consequences of the COVID pandemia, lockdowns and travel restrictions did not allow us to meet in beautiful Laussane to celebrate our consortium meeting last year, as originally planned. Instead, we had to adapt to the new era and run our consortium meeting on-line last week.
Our partner, Magalí Lingenfelder, and her team at EPFL coordinated and organised our e-meeting, which also included a virtual tour around their campus and laboratories!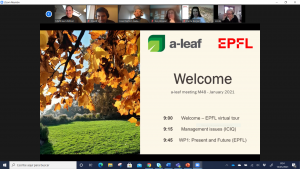 The lack of physical contact and in-person discussions did not prevent, in the slightlest, a very proactive and interesting meeting, with plenty of healthy discussions.
As Professor Harriman, member of our External Advisory Board, said 'The quality of the research is outstanding, as are the really strong interactions between the different groups.'
A proof of that is the number of A-LEAF publications published in Open Access: We have already surpassed the 20 papers milestone set for the duration of the project! You can read and download them all from our website: http://www.a-leaf.eu/outcomes
Now, after the six months extension that the European Commission has granted to our project due to delays imposed by COVID, we need to focus on the transfer of all this knowledge developed through the last 4 years into an integrated and optimised device, as adviced by the three members of our External Advisory Board and our coordinator.
We have six more months to deliver an integrated and efficient device and to be able to identify the limitations to achieve the best performance.
We plan to present the A-LEAF final device in our next and last meeting, this year in June, in Messina. Let's hope we can meet again to put the icing on this A-LEAF cake.