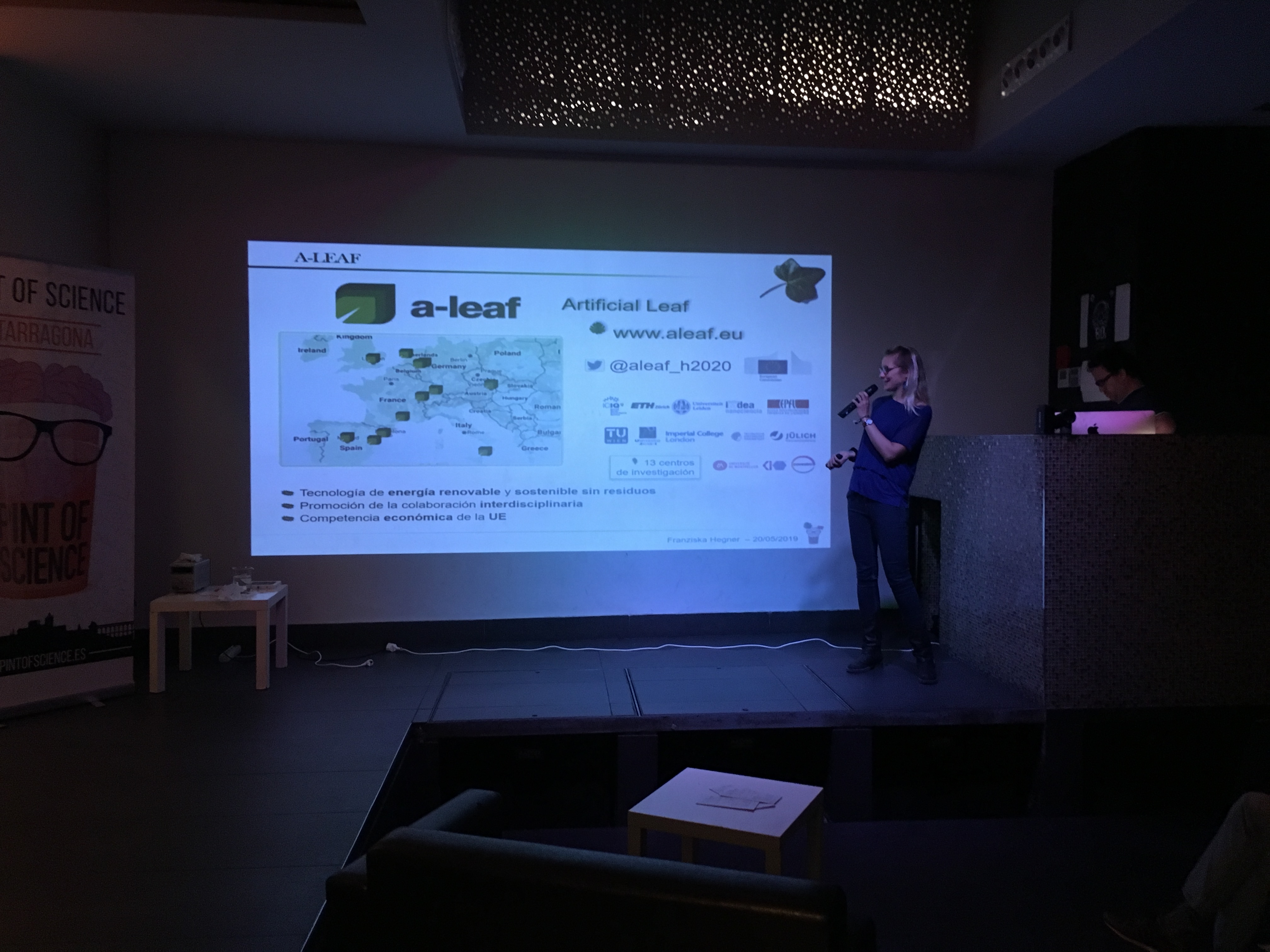 Our FET-Proactive project is very 'proactive' in engaging with society.
In fact, this May, A-LEAF went to the pubs in Tarragona to share science and artificial photosynthesis with the general public in the second edition of Pint of Science Tarragona.
It was great to see many people interested in more sustainable energy alternatives.
We would like to thank Federico Dattila (@FedeDat) from Nuria López research group and Franziska Hegner (@FranziskaHegner) from Nuria López and JR Galán-Mascarós research groups for bringing A-LEAF closer to society.