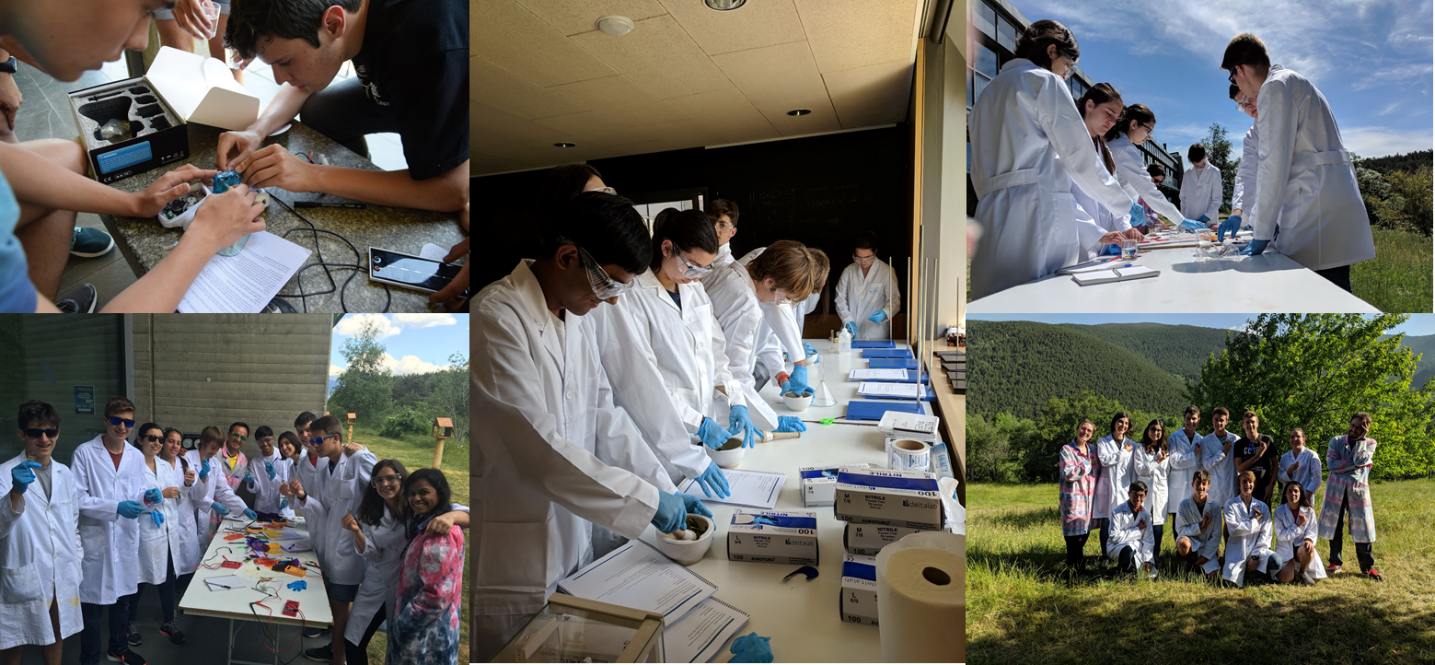 Joves i Ciencia (Youth and Science) is a three year educational programme, the first phase of which involves a residential trip for 50 students between the ages of 15-16 year olds working in research-focussed projects spanning various fields within science. In the artificial photosynthesis project, 10 students had the opportunity to gain exposure to a range of concepts related to artificial photosynthesis including: natural photosynthesis, semiconductor physics, interaction between light and matter, catalysis and fuel cells. They were also able to apply their newly learned knowledge in a selection of experiments designed around the theory, comprising light driven water electrolysis, synthesis and characterisation of molecular and semiconductor catalysts, preparation of dye-sensitised solar cells, as well as take part in a solar-powered hydrogen car race.
The two weeks' project was led by academic researchers from the James Durrant group (Dr. Laia Francas, Camilo Mesa and Shababa Selim) and the James Wilton-Ely group (Dr. Lorenzo Mognon), all based at Imperial College London.
The main objective of this intensive project is to introduce young students to the topics pertaining to artificial photosynthesis, and help them gain insight into the application of these concepts in the field of solar energy, giving the students a unique opportunity to learn from and interact with experienced researchers.
You can find more information on the website (Catalan): http://jovesiciencia.cat/